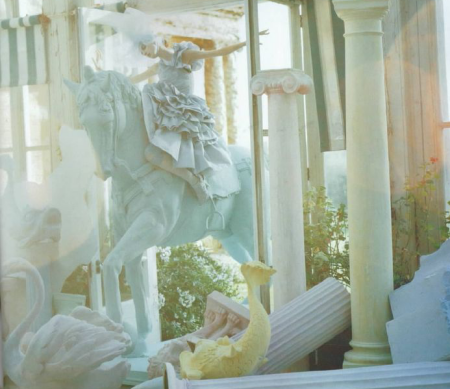 In June teNeues will release a book about Tim Walker. It will be filled with a vast amount of wonderful photographs he has taken throughout his career. Tim Walker is one of my favourite photographers so I'm obviously very excited about this book. Apparently
Stern
has also published a book with some of his work, so I'll try to hunt that one down first, eventhough it seems to be currently unavailable. Talking about books, friday I'll be visiting this huge bookfestival I might have talked about before. I have an enormous wishlist, I'd especially love to get my hands on some photography and art books there.
***
I haven't bought a decent pair of shoes in a long time (and yes, long time is quite relative), so I reckoned it was time for some new footwear. I was actually looking for a nice pair of black gladiator sandals but since those seem to be virtually untraceable, I decided I could just as well look for shoes equally as cool. When I came across this pretty pair on asos.com I figured they would qualify for the job and ordered them right away.
***
I'm going to end this post with one of my favourite songs ever, enjoy!