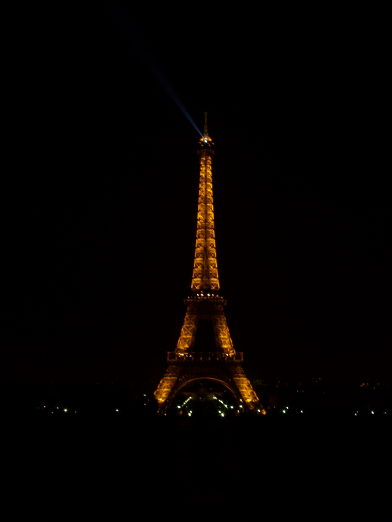 Last sunday I came back from my trip to Paris. Feeling rather exhausted and hungry, but at the same time perfectly happy. As expected the trip turned out to be quite pleasant. We entered the gates of Paris on thursday evening after a bustrip that lasted almost 11 hours due to a broken engine.

(And just so you know, spending nearly 4 hours on a Belgian parking lot is an extremely exhilarating experience that I can highly recommend to anyone.)

After doing some minor unpacking we took off to see the Eiffel Tower, which was illuminated by thousands and thousands of little lamps.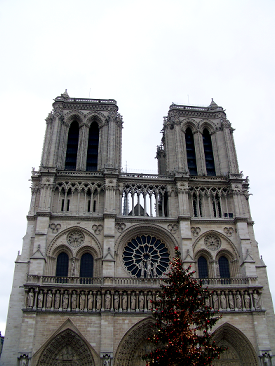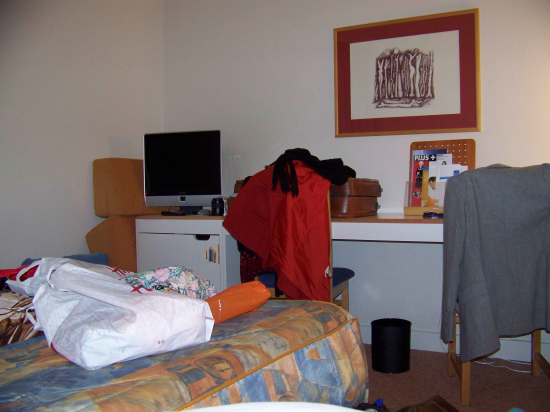 Friday morning we visited Pere Lachaise, an immense cemetary that looked a lot like an ancient village. It is mainly known for it's 'famous graves', for it is the final resting place of Jim Morrisson, Oscar Wilde and Edith Piaf, just to mention a few. Next stop was le Marais, which is a great place to shop. After a haute cuisine lunch at McDonalds we headed towards the Notre Dame. We had to queue for at least fifteen minutes just to get in. The rest of the afternoon we spend discovering the joys of Rue de Rivoli and Jardin des Tuileries. At exactly 6 pm we entered musee the Louvre. Vive la free admission under 26! Ofcourse we admired the famous Mona Lisa and we made a remote effort to exhume the holy grail from underneath one of the pyramides. Or maybe that happened only in our heads.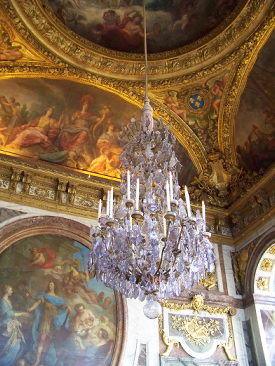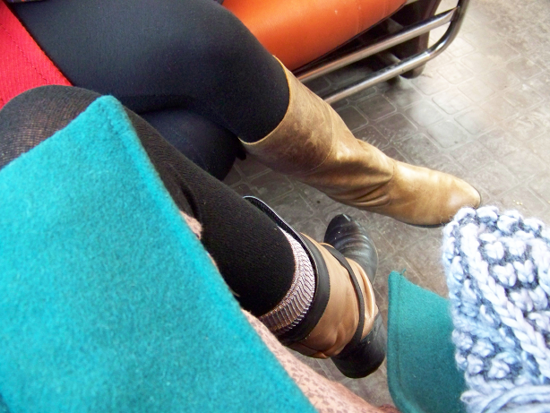 That brings us to saturday. We had to get up really early, since we were planning on visiting Versailles and the thought of waiting in line for 3 hours wasn't exactly working for us. So we arrived there around 9 am. It was interesting but at the same time rather disappointing. 15 euro's seemed to buy you entrance to only a small part of the castle, leaving the gardens and Marie Antoinette's estate forbidden property. Luckily the view from the top of Montmartre, which we visited afterwards, cheered me up. So did Boulevard Haussmann.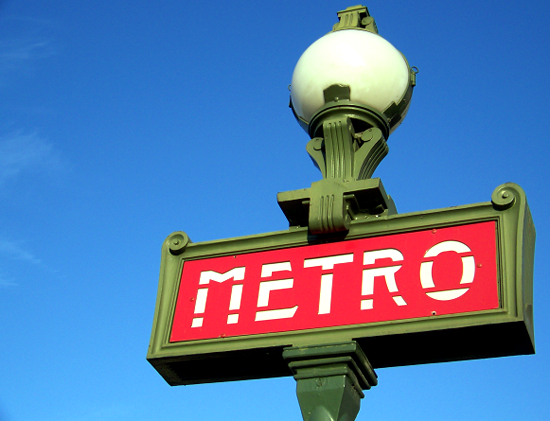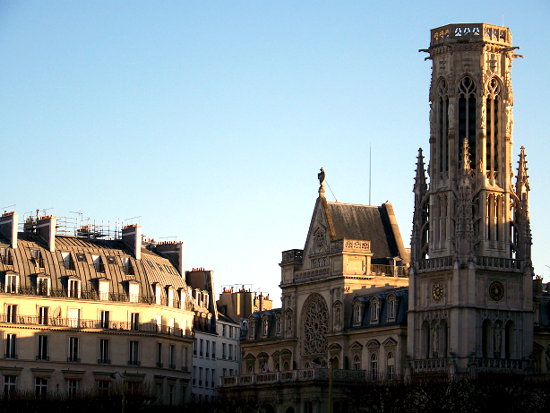 Sunday morning we visited l'Ile de la Cité, place de la Concorde, champs Elyssees and L'Arc de Triomphe. Which was nice.
And that's it. Or as the French say: c'est tout.