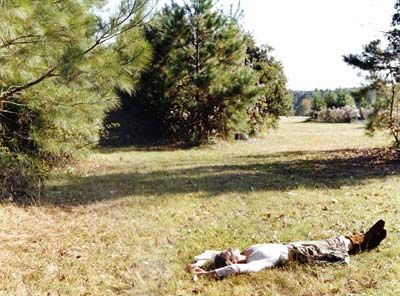 Today is a happy day. Not just because it's the first day of summer but also because I was finally able to fit into my favourite pair of jeans again. Which is quite an achievement for someone who prefers pizza over apples.
Along with the new season came better weather. After days of rain and cold the sun has returned, and with it came a temperature of 23C. To celebrate the return of summer we're going to have a barbecue this afternoon. I was actually contemplating on bringing out the inflatable swimming pool as well but I seemed to be the only one who liked that idea.
On a completely different note, yesterdaynight I was watching the history channel, my latest addiction, and there was this really interesting documentary on about the maya's and the end of the world in 2012. I had heard of this theory before but it once again made me think about what I would do with my life if there were only 4,5 years left. It pretty much forces you to see things in a different perspective.
So suppose you knew for sure that you had only 5 years left, how would you spend that time? Would you travel/work/do nothing/try to become an astronaut? Would you change your behaviour towards other people? Would you even care? I'm really curious!

Have a great weekend everyone!