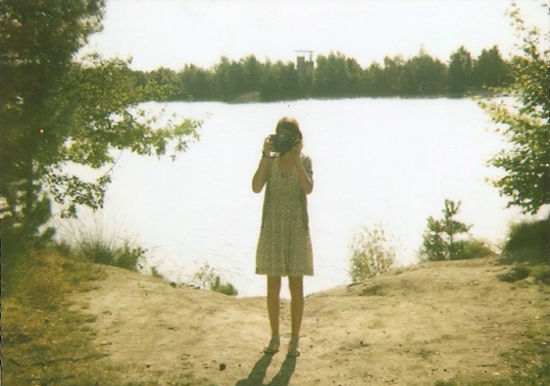 So here I am again, back from holiday. Had the best time. I really enjoyed doing nothing at all. And the weather was perfect. Sunny, warm, but not too hot, a bit of summer in September.
Unfortunately internet is still not working properly but according to my father 'it should be solved in a week :):):)'. And he obviously knows best.
Last saturday I went to Antwerp. There I found those suede boots I've been boring you with for what seems to be ages. It happened to be the last beige pair and they were just the right size. Although they're not from APC or Isabel Marant for that matter, I'm very happy with them! It's so nice to buy something you really love. I already know I'll be wearing them to death.
Did some more shopping this morning. Got a new trenchcoat, dark gray skinnyjeans, a pair of awesome zara heels, a blouse and,

don't ask why

, another striped shirt (as if my closet wasn't already filled with at least a dozen of those).
Since I have nothing more interesting to share with you, here are some outfits with my new clothes:

a few more photographs of my holiday can be found here